Article source : Shandong qingyun junchuang and lock co., LTD.,
Add : 2017-11-28
Pv:
The main purpose of the lead seal is to prevent the lead seal from being opened by an unauthorized person. Once the lead seal is properly locked, it can not be opened unless it is damaged by violence (ie, cut open), and the damaged seal can not be reused to prevent the object or information Been stolen, leaked, damaged, swap occurred.
Lead Seal is the lock-like equipment applied by a specific person after the goods have been loaded into the container and the door has been properly closed. As long as the appearance of the container is complete, the container door is properly closed and the lead seal is properly locked, it can be proved that the container was unpacked without permission during the transportation. The inside of the container is under the supervision of the boxer when packing.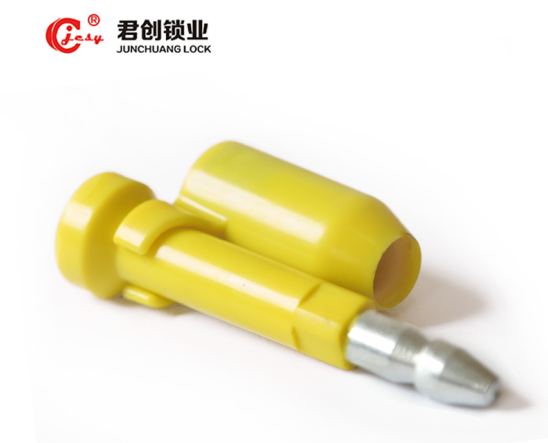 Lead Seal is the sealing of goods and equipment, the only difference is that the way they are sealing, sealing the wrong way, will lead to lead can not be completely used, it is impossible to seal the goods and equipment. The use of high-security seal when the same should pay attention to these issues, seemingly simple push operation actually can not tolerate a trace of error, high security seals in the container after sealing, should pay attention to whether the deduction.
Sealing deduction of high security seal from the appearance of the appearance of lead seal, the actual will easily fall in the transport process, it seems the seal of the seal, the most important thing is not lead seal method, but After the seal of careful examination, simple operation often makes people ignore the importance of inspection, carefully check the lead seal is the most secure sealing method.