Seal is a closed object products, the seal above to be printed on the instructions, plastic seal is used to seal certain products, the plastic seal above the company can print LOGO text, serial numbers, identifiers, bar codes, plastic seals have played Anti-theft effect, anti-open the over, to ensure that the product after the hand to the passenger is not opened before, because each seal is unique, printed with a unique number, only the plastic seal can be opened after cutting the product packaging If the plastic seal has been damaged, it proves that the product has been touched.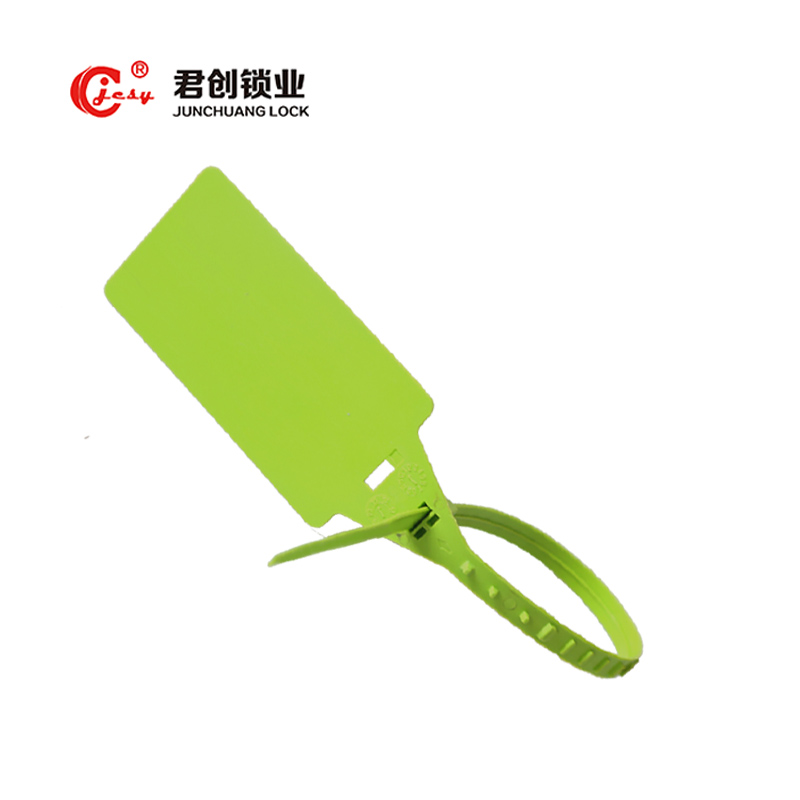 The color of plastic seals mainly black and white, as well as yellow, red, blue, green and other colors can also be made.
Plastic Sealing Material: Made of high quality flame retardant PP, or UL approved nylon PA66 plastic with a fire rating of 94V-2. Acid, corrosion resistance, good insulation, not easy to aging, strong endurance, the use of more secure. This seal is a one-time, once the seal can not be opened, excellent safety, use it once again can not be used again! Prevent the theft leak sealed.
Plastic seal consists of two parts, one end is a square plastic port, the outline has a hook-shaped flexible plastic buckle, the other is a serrated plastic seal body, the body can be straight through the front of the plastic Mouth and form a ring, the same pants belt 1 may be used to bundle cables.
Because the serrations on the seal strip may fit closely to the elastomeric plastic profile of the plastic port, the plastic seal provides a very firm, static stop.
Plastic seal Uses: signs can be affixed or printed on the unit, date, serial number, bar code and other needs of the content is a good anti-theft supplies for financial, shipping, electricity, petrochemical containers and other industries confidential purposes.