Cross-border shipments are steadily on the rise, and vehicle owners must now institute effective security practices to mitigate the risk of loss, theft, and contraband smuggling that could potentially introduce dangerous elements into the global supply chain. According to the Bureau of Transportation Statistics (BTS) of the U.S. Department of Transportation, Trade using surface transportation between the U.S., CBolt Seals: How they keep the world held together.anada & Mexico, rose 6.2 percent in November 2012, compared to November 2011, which equates to an increase of over $81 billion dollars. An increase of theft & pilfering is to be expected and in response, shippers are using C-TPAT ISO 17712:2010 compliant High Security Bolt Seals to secure these cross-border shipments, high value cargo, and trailer & container door latches.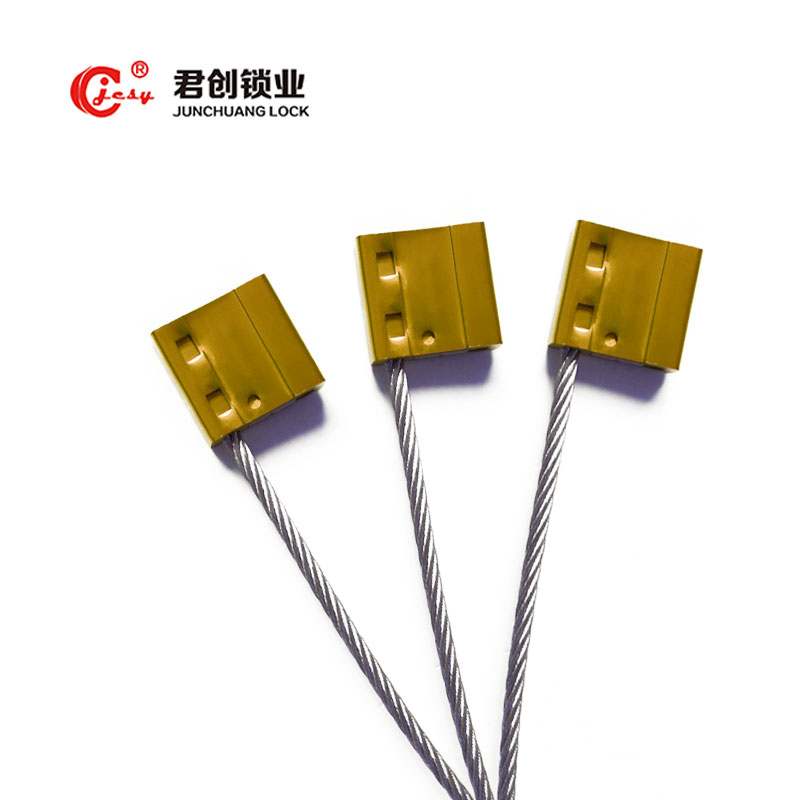 Sealing and Securing Truck and Trailer Doors
For a business that transports goods across border-lines to meet C-TPAT security standards, a high security seal must be affixed to all loaded trailers. Additionally, bolt seals must meet or exceed the current PAS ISO 17712 standards for high security seals. Barrier high security bolt seals can be applied to truck or trailer doors/ intermodal containers and box car doors. These high security bolt seals are also an ideal choice for truck and trailer security because they are simple to use, an effective theft/tampering deterrent and can be removed with bolt cutters.
High Security Bolt Seals
Shandong Junchuang Lock offers a line of bolt seals that show evidence of tampering, making it simple to determine whether unauthorized access to cargo has occurred. To make this possible, our Intermodal II and SnapTracker bolt seals implement the following security measures:
Consecutive Numbering: Bolt parts are numbered to prevent fraud by replacement of either bolt or body. Additionally, parts come attached in a unique package for ease of use and accurate tracking of numbers.
Removed With Bolt Cutters: Once closed, these high security bolt seals can only be removed by being cut off with bolt cutters. Once the seal has been cut, it is obvious that it has been tampered with.
covering designed to show evidence of tampering.
For more details,pls kindly check our website: http://www.jcsyseal.com/